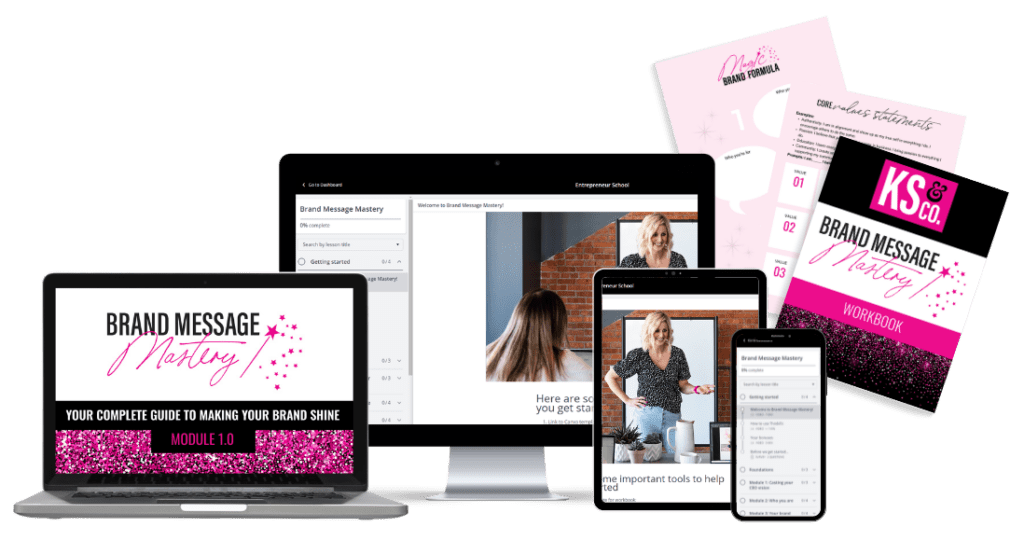 Confidently create your custom marketing plan, and never hesitate about where to market your business again!
You know that marketing is a critical part of growing your business, but you don't know whether you should spend your time on Instagram, advertising, getting on podcasts or something else!
This is your crash course in marketing (you can watch it in under an hour) so you can determine what marketing tools to use to reach your target market that will work for your unique business. You're tired of throwing spaghetti at the wall and you want to know how to choose the right marketing tactics for your specific business and industry.
Catch the workshop replay here!
DON'T JUST TAKE MY WORD FOR IT
Here's what other entrepreneurs like you say: 
"I knew I had something great to share with the world, but I was struggling to package and communicate it. I didn't know how to define who I wanted to speak to. My biggest takeaway was really marrying who I am and the service I want to provide to the world with who my ideal client is, and realizing they are integral to each other."