the SIMPLIFIED CONTENT SYSTEM
Say goodbye to the stress of feeling like you have to spend ALL of your time on social, trying to be on all the platforms or following someone else's rules.
This tool is the busy mom's secret marketing weapon for content creation so you can still cart your kids around to activities, pack lunches and maybe even get to spin class!
Welcome to the EASY BUTTON for content creation AKA – the only content system you'll ever need again!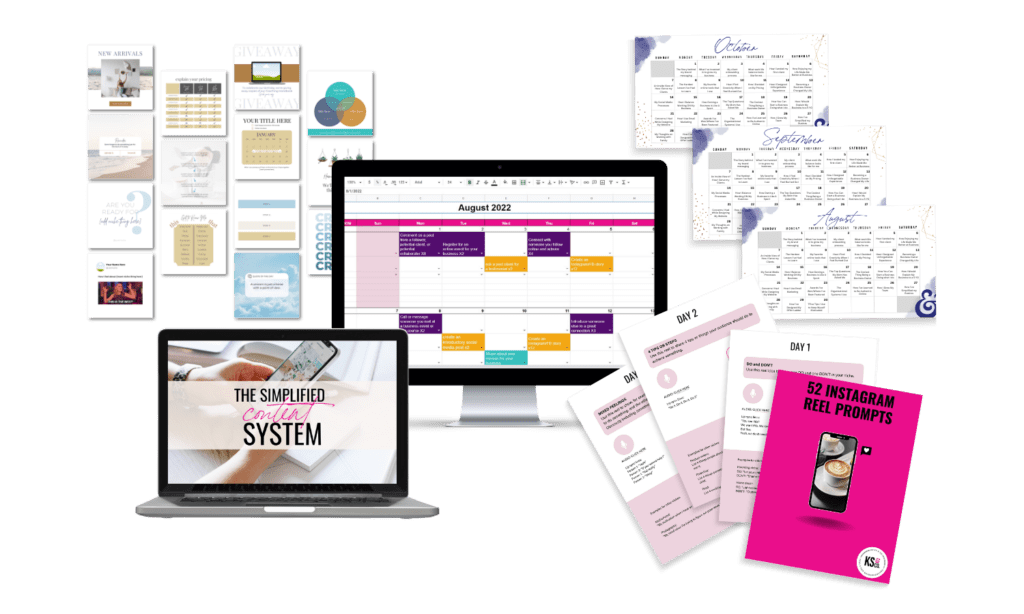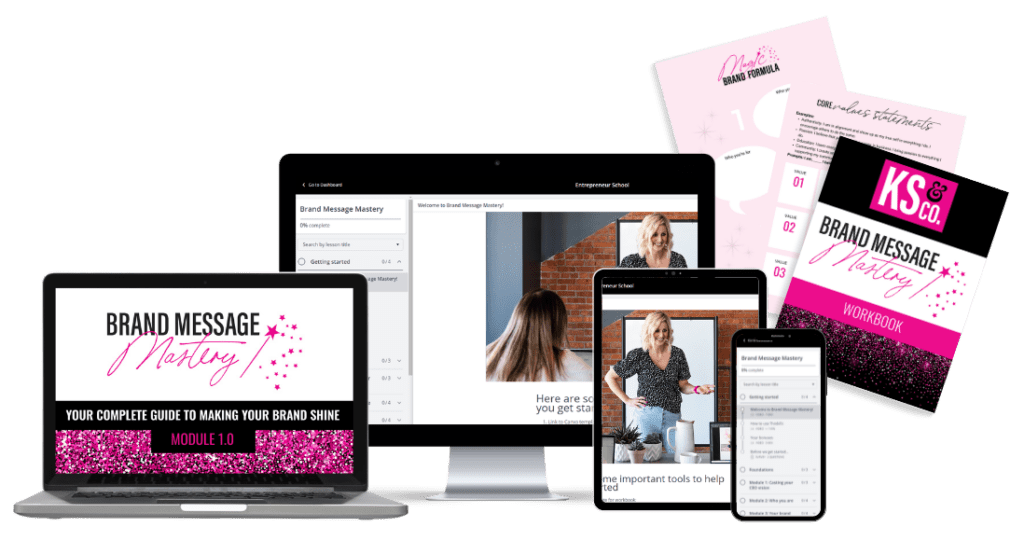 Go from chasing business and saying yes to everyone, to magnetically attracting perfect-fit clients you are confident about helping.
Brand Message Mastery is your roadmap to building a brand that feels so authentically you that marketing becomes easy and effortless. You'll be so excited about what you're building, have incredible clarity about who it's for and be able to confidently share your message that makes you stand out and attract your dream clients.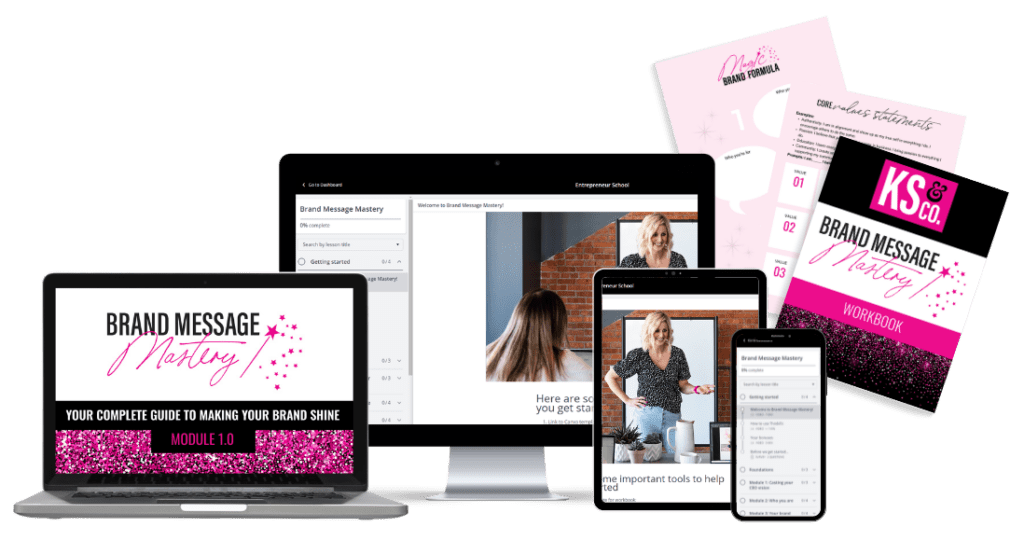 Confidently create your custom marketing plan, and never hesitate about where to market your business again!
You know that marketing is a critical part of growing your business, but you don't know whether you should spend your time on Instagram, advertising, getting on podcasts or something else!
This is your crash course in marketing (you can watch it in under an hour) so you can determine what marketing tools to use to reach your target market that will work for your unique business. You're tired of throwing spaghetti at the wall and you want to know how to choose the right marketing tactics for your specific business and industry.
Here's the real reason you're not making 6-figures yet
AND HOW TO FIX IT!
WALK AWAY WITH A PLAN YOU CAN ACTUALLY IMPLEMENT IN YOUR BUSINESS.
Without needing a ton of engagement on social media

Even if you don't know what you're selling right now

Despite the fact your imposter syndrome shows up in full force 
Register for the free training
DON'T JUST TAKE MY WORD FOR IT
Here's what other entrepreneurs like you say: 
"I knew I had something great to share with the world, but I was struggling to package and communicate it. I didn't know how to define who I wanted to speak to. My biggest takeaway was really marrying who I am and the service I want to provide to the world with who my ideal client is, and realizing they are integral to each other."